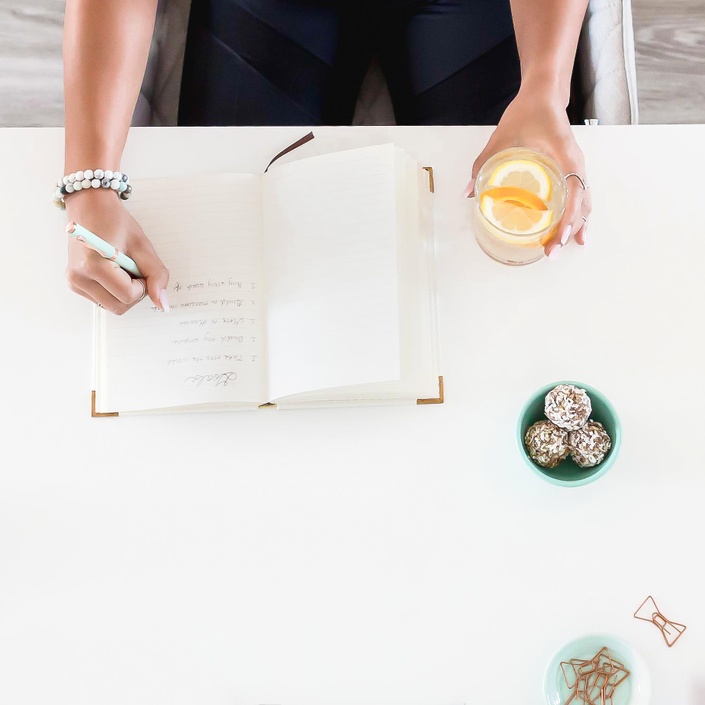 Bite The Bullet eBook
There just isn't enough time for everything on your 'To Do' list each day - and there never will be. When you focus on the most important tasks and get organized, you can achieve ANYTHING.
The Ultimate Productivity Bundle


For Bullet Journal Beginners
In 5 minutes a day, you can build a beautifully designed bullet journal that allows you to be insanely productive even if you've only ever used a traditional planner, or post it notes before.
I'm sure you're thinking - "I don't give two flips about productivity"
You should know a little more about me!
I have chronic medical conditions, which mean I have a very small window of time in my day to work on two websites and earn approx £4k each month (changes month by month but that's average).
An important thing to share with you is that I suffer from a seizure disorder, which gets a bajillion times worse if I'm over-tired and I've been seizure free for a few months now. That's what productivity does for me.

And in Bite The Bullet, there are two sections. I tell you what a bullet journal is, how I use my bullet journal and in section two you get another book full of tips that show you exactly how I stay productive and how YOU can be productive.

Basically, two books in one.
+ a bonus guide + hand drawn templates
+ digital templates that you can edit
+ printable digital templates
+ Video tutorials that will continue to be updated
Not too bad for £23.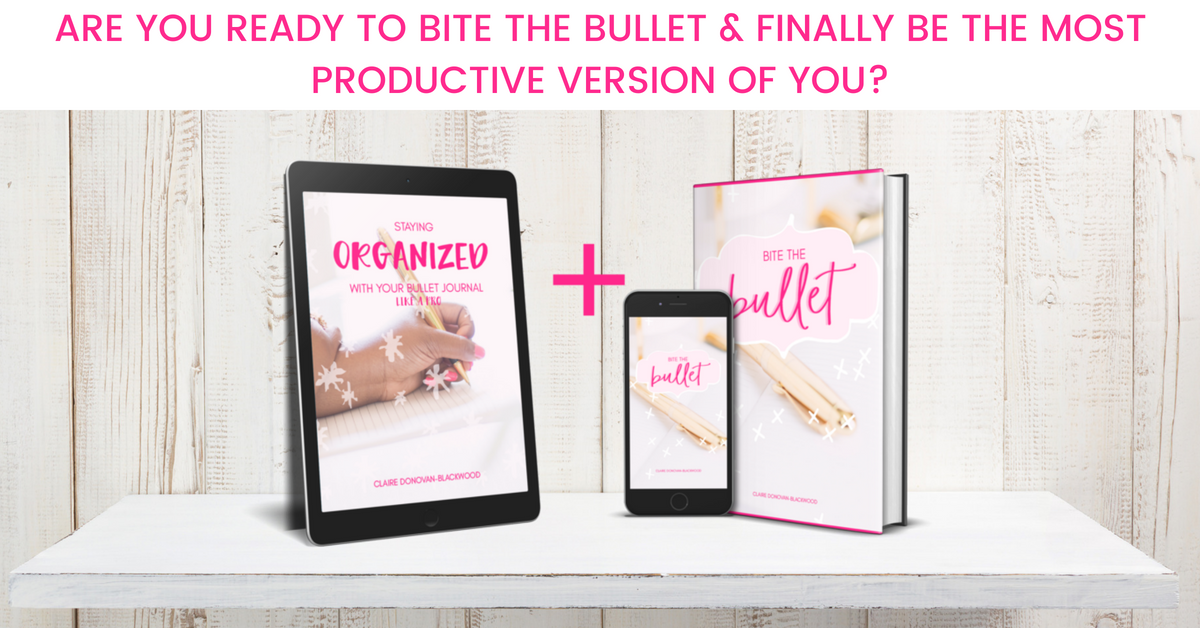 Who Bite The Bullet is NOT for:
You are a totally orgranized, does it all and never does a thing wrong, kinda gal.
You believe that being organized, is only possible for the real Type A's of this world
You like to spend your days bitching about how organised everyone else is

You aren't ready to make yourself 100% more productive in under a week
You are not willing to spend about 15 minutes each week, planting the next 7 days
BUT:
if you are a committed Mama bear, determined to get it all done AND have time cook and clean WITHOUT tearing your hair out.


And you want to FINALLY stop just looking at different layouts and actually learn how to make your bullet journal the ULTIMATE productivity tool.
Then you are in the right place at JUST the right time.


Let me level with you...fair and square
Bite The Bullet is not your typical Bullet Journaling eBook


What this is NOT:
This is NOT something that requires you to continue to sacrifice your sleep
This is NOT something that asks you to waste time trying to recreate the wrong types of layouts for YOU and then give up on trying to be productive at all
This is NOT something that expects you to invest in two different courses or ebooks for the same information
Because that won't resolve anything at all or help your productivity
You'll lose hours of your time using layouts that don't suit your style or your situation, not to mention, waste your money


Bite The Bullet is THE ONLY The Ultimate Guide To Productivity & Bullet Journaling That Allows You To Become The Most Productive Version Of You In 7 Days
And it will forever eradicate the need to do the mindless, useless things layout designers have been telling you to do for years that just doesn't suit you.
All those layout designers who took you for a fool ...making you lose time, money and HOPE!
This is your chance to thumb your nose at all these layout designers as you glide through from struggling to get even half of the tasks on your lists done to achieving it all and still have time to spend with your family
Ahhh sweet sweet smell of victory & vengeance!


Digital Layouts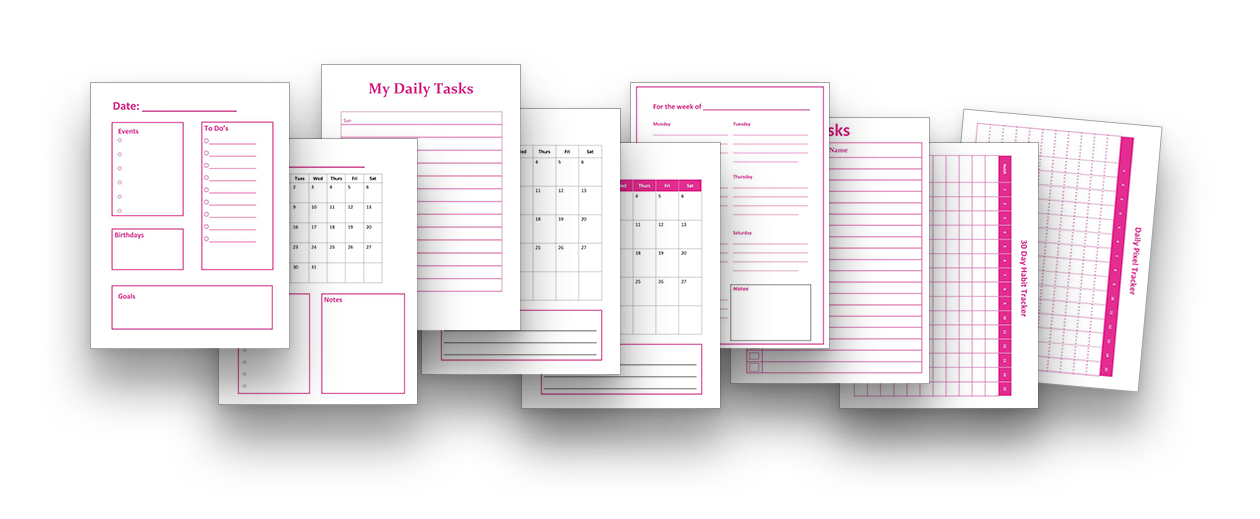 +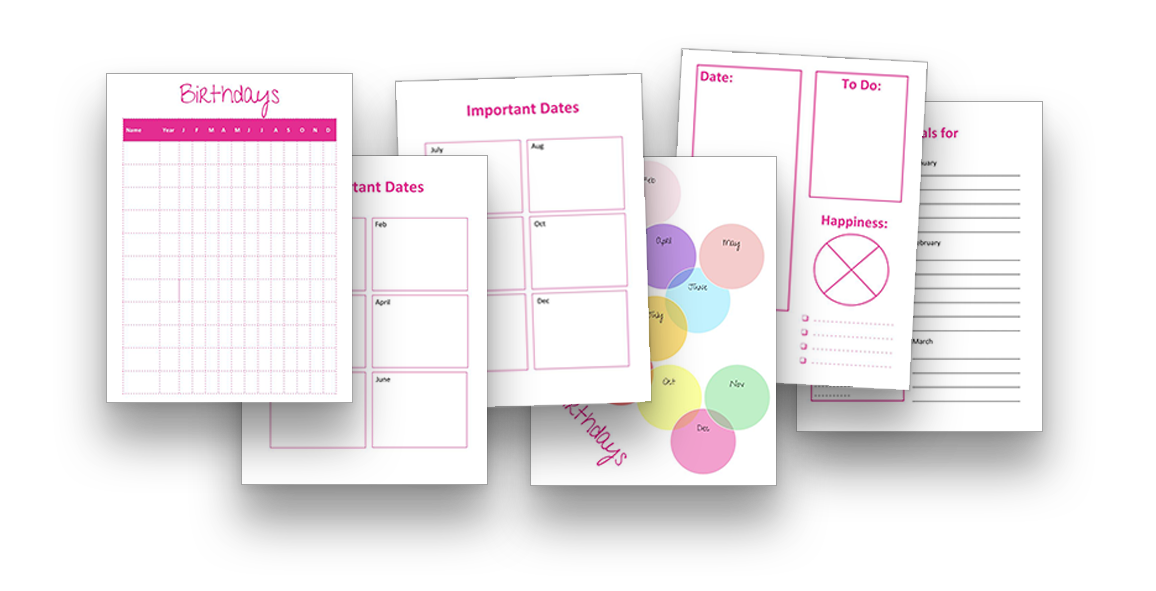 + Handmade Layouts: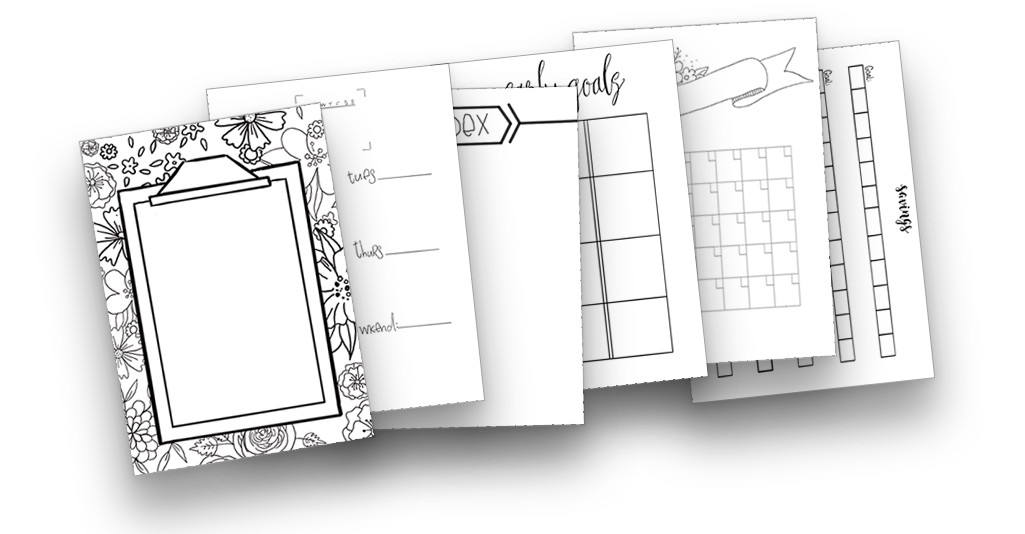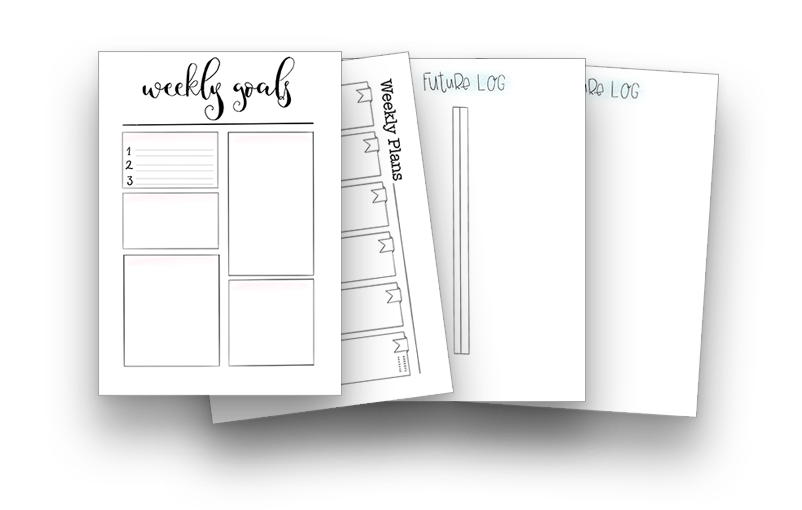 PLUS 2 VIDEO TUTORIALS
& 60 Collection Ideas


Inside The Bundle Library Area: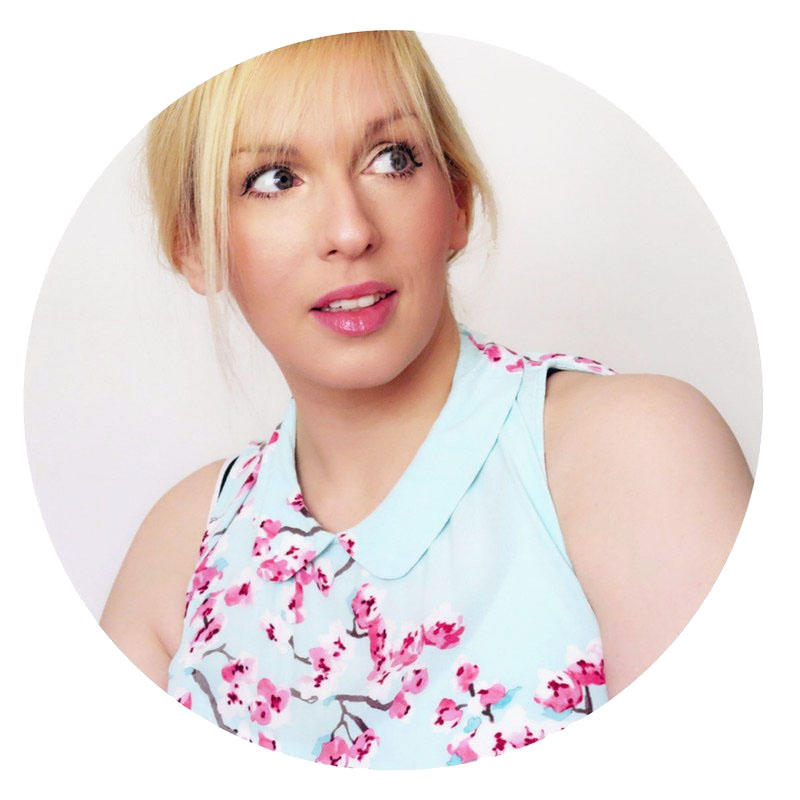 Who Am I?
My name is Claire and I run the blogs Heart Handmade UK and Clarity Avenue.
I help exasperated women FINALLY craft the shiz out their homes by offering insanely easy to follow craft tutorials, home decor guides and tips to help you deal with all things bullet journaling related (I mean… being organized is the cornerstone to making time to craft). I also believe in the power of self care and the Bullet Journal is the centre of my organized lil universe.
Get Access!
Click the button to get access to your eBook, bonus guides and videos and start paving the way to being productive AF!
The opportunity is right here, right now... You just need to take it.
This course is not open for enrollment.